GarrysGirls.com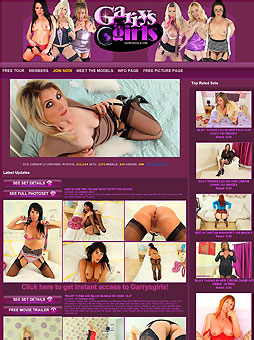 Sample gals: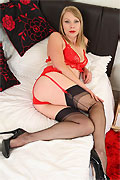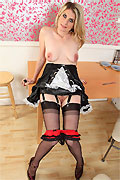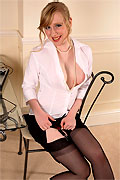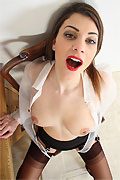 Details:
- 280+ perfect UK models - teens, babes, milfs!
- 210.000+ Hi Res pictures!
- 380+ Full HD videos!
- 100% exclusive content!
- Joining includes free access to 5 bonus sites - Lesbiansgg.com, toysgg.com, milfsgg.com, pornsexgg.com, teensgg.com.
- Regularly weekly Updates with 1 video and 1 puctire set!
- Download & Stream Videos, downloadable Zip Files, no Download Limit
- $24.99 / 30 days;
- $39.99 / 60 days;
- $89.99 / 180 days.
Get instant access to Garrys Girls! >>
Background to Garrys Girls (from his owner Garry)
During the run up period to starting this site I looked at some of the other sites similar to how I wanted this one to be A lot of the sites out there have quite poor quality pictures (over or underexposed, badly lit, badly posed, unsexy clothes etc) of sometimes potentially sexy, horny or even beautiful girls. What is the point of booking a gorgeous model with gorgeous body and taking four sets of pictures of her wearing jeans and trainers, in unflattering boring poses and big white knickers? There is a certain argument for the girl next door look, which can look very sexy and some sets like this are included in garrysgirls but the poses, I think still need to be erotic and also varied.
I can be difficult if as you sometimes do, you get a model who is purely there for the money and doesn't understand that if she looks uninterested during the shoot it will reflect (sorry about the pun) badly on her when people see the pictures, making it harder for her to get work. Luckily most models are good to work with provided you are friendly and easy going and they want to come back and work with you again.
Another thing I did notice with some popular sites was the tendency to photograph the same pose a number of times. I joined one site because I read the reviews which were all very good and I liked the tour which showed some really good well lit and very sharp pictures of pretty models doing rude things with toys. The site listed something like 250,000 pictures so I joined the site. Overall the pictures were pretty good but what I did realise that sometimes these sites don't tell you that the majority of the pictures are the same, I counted over 30 frames of the same pose (which to me was only a mildly erotic pose); A motor drive can be a double edged sword.
What I consider to be the weaker shots you are always going to get in a shoot I have thrown out rather than to include them just to make the numbers up, and I try not to duplicate shots. Mens mag's which is what I did and to some extent still do, always want a good selection of sexy and explicit poses and they expect you to have edited the set first. If you are thinking of joining a site be careful not to choose it just on how many pictures they have it may turn out to be disappointing. I have done my best not to let this site be dissappointing.
This site is very easy to navigate (it needs to be as I only have a small brain and I am very easily distracted, especially by attractive girls - see the problem?). One of the things I stipulated was that the site was to be kept simple, easy to use and attractive (like the models I work with) ok before I get into trouble that was a joke.
In this site you will only see female models, sexy girls, or wives, because lets be honest most of the time with porn sites involving guys, the guys only spoil the view. I worked on the notion that most of you lot out there want to see good sharp pictures of horny girls enjoying themselves and if toys are involved all the better. If the model brings her own toys as most of them do that's great, if not I can loan them one for a small fee.
Girls and models always look better in Sexy clothes and underwear, and they seem to like being photographed wearing anything sexy or provocative, or is it just the ones I meet? So nearly all of the photosets start off with the model fully clothed but don't worry, I am in charge of what they wear and for how long they wear it. There are some sets of models wearing uniforms in garrysgirls, a lot more with a secretary look and an awful lot of sets featuring the model wearing black stockings, often they are seamed black stockings - it works for me.
Personally I think there ought to be some kind of law passed stating that girls (over 18 because we are not interested in models under this age) must wear stockings and high heels at least three times per week. Knickers and thongs containing more than 4 square inches of material should be outlawed. All thongs should be reduced in price to a maximum of 10 UK pence and production should be increased especially of the sheer black see through ones. Ok I will stop now as I seem to have turned into Ali G.
I think what I am trying to say is that there are a lot of girls and models in this site and they all wear the most sexy or provocative clothes and underwear in their cases for the photo's because that's what we like.
There are pictures of girls,ladies, models, mature models and milfs using toys. Close ups of bums, arses, bottoms, nipples, knickers, thongs, clits, pussy juice, open anuses, toy insertions, finger insertions (anal and vaginal), thong and object insertion, baby oil, cream, smoking, pvc, heels. Fully fashioned stockings, pantyhose ripping, huge tits, small tits, young models, mature models, lesbian sets and more. This is a very varied site.